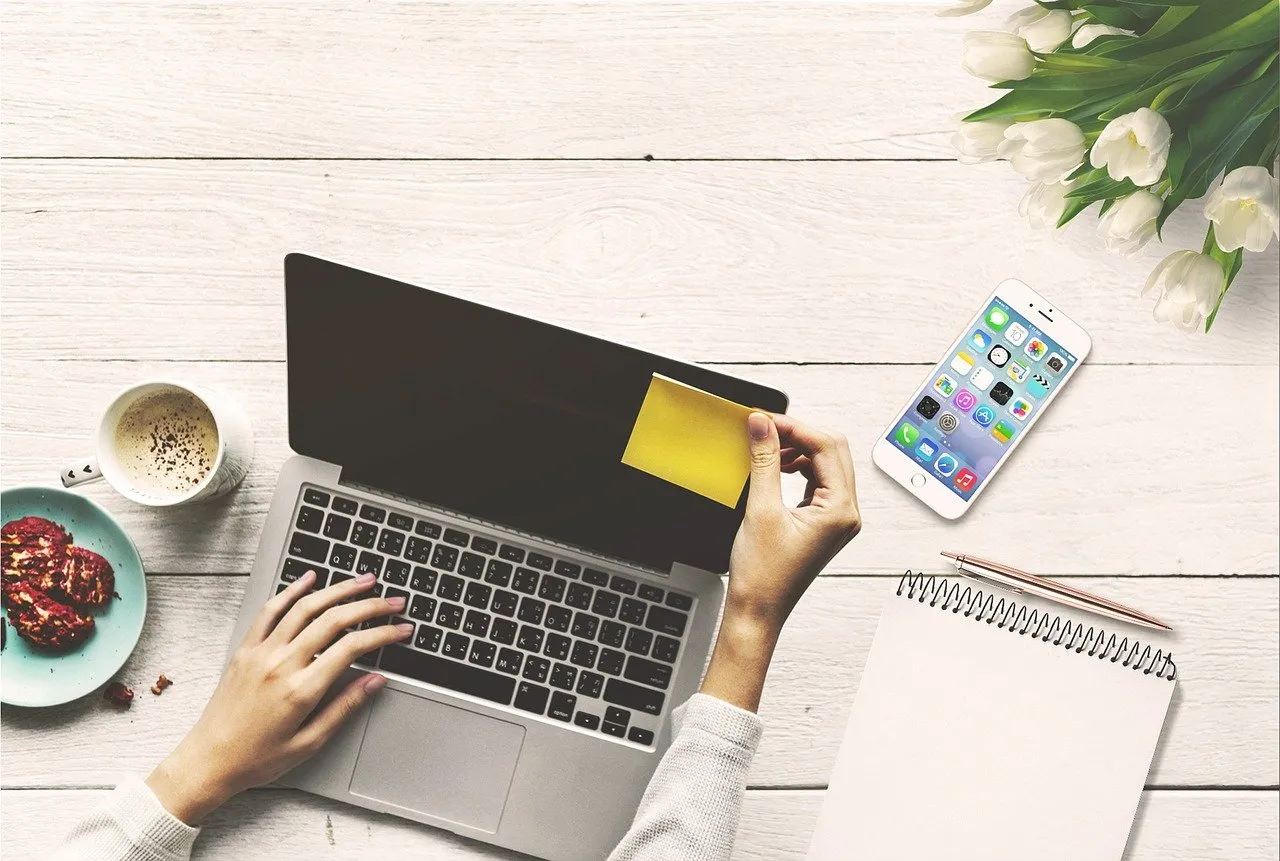 Lead Generation for Pinterest Managers & Virtual Assistants
Looking for new ways to get more Pinterest manager client leads? Managing Pinterest clients as a PVA or Manager can feel like "feast or famine." Part of the year you're so busy you can barely keep up. At other times, some of your clients may change direction or decide to invest in a different platform (i.e., Instagram or TikTok) and you're left with a gap in your income with little time to find new leads.
Let's explore different ways to keep the Pinterest Manager client leads pipeline flowing.
Create Your Own Website or Blog To Get Pinterest Manager Client Leads
If you don't have a website or blog yet, we strongly recommend starting there. Create a simple blog or website and develop a few pages outlining the Pinterest services you offer, your starting prices and a contact form. It will take a while for prospective clients to find you organically, but this gives you a place to refer people to so they can get more information. It also helps to credentialize you as someone who is knowledgeable about Pinterest marketing and management.
Affiliate Disclaimer: This post contains affiliate links where we earn a commission if you sign up through them. However this in no way affects our recommendation. We actually all use the products, services, and courses we recommend.
Get Listed In A Pinterest Virtual Assistant | Manager | Expert Database
When we started PinningPro our team went through the Become a Pinterest VA Today program. The program teaches different methods for deciding what types of clients you prefer to work with, finding and landing clients, and includes client pitching templates and tutorials.
At the time we went through the program there was an option to join a private Facebook page where Kristin, the director of the program, frequently shared client leads. Once this service took off she turned it into an official client lead database.
* you need to be enrolled (or an alumni) in the Become a Pinterest VA Today program to be included in this Pinterest client lead database. In our view, it's well worth the investment to have prospective client opportunities presented to you instead of chasing them down.
Join Private Facebook Groups
Search for private groups on Facebook where other Pinterest managers, virtual assistants, entrepreneurs, small business owners and bloggers spend time. Join a few and spend time hanging out there to get a feel for the community. We belong to a few select Facebook Groups where we've not only found client leads but also other Pinterest Managers and PVAs to network with.
The Pinterest Strategy Group is by far the most helpful Facebook Group we belong to but in order to join, you need to be enrolled in Pinterest Scheduling Shortcuts. In this group you get ongoing support for anything Pinterest-related, monthly Zoom calls and new client leads.
Currently the Pinterest Strategy Group is very active and vetted client leads are presented by Amy, the owner, several times a week. She also recently added a Pinterest Manager Directory for students of her program. Over time this directory will be found organically on Google giving even more exposure to these Pinterest managers and PVAs. Again, we feel it's a worthwhile investment to not have to go chasing down qualified Pinterest manager client leads.
Search on Pinterest
Pinterest can be a great place to find Pinterest manager client leads but it does take some research to discover accounts to reach out to. The simplest way to do this is to do some keyword searches in niches you would be interested in serving as a PVA or Pinterest Manager. Click on some of the pins that are a few scrolls past the top results. The reason for this is these are the ones that could potentially use some help with Pinterest account management. If their pins are at the top, they probably don't need help.
Dig a little deeper by looking at several pins from the same account. Visit their website or blog and take note as to whether they include an embedded pin in their posts. Analyze the account like you would a prospective client.
Once you've identified a site or blog owner doing Pinterest decently but where improvements could be made, reach out to them and ask if they'd be interested in hiring a Pinterest account manager. Share a couple of things you noticed that would help their Pinterest page, along with a brief bio and a link to your services page. It's entirely possible that some bloggers and small business owners don't even know there are people who specialize in Pinterest account management.
Look on Instagram
If Instagram is a platform you enjoy spending time on, try researching on there to find people who aren't using Pinterest – or are not using Pinterest well. Many people try to "leverage" Instagram posts over to Pinterest but this does not work. Instagram and Pinterest have very different user intents and therefore require different marketing strategies.
While both Instagram and Pinterest are both visually driven platforms, Instagram is more about photo and video or reel sharing and a place to find influencers. Pinterest is more of a visual search and discovery engine. Instagram is social. Pinterest is not very social. Instagram is about what is happening now. Pinterest is where people go to plan, dream and find inspiration about something in the future.
There are many articles online about the differences between these two popular visual platforms but the point is, few businesses market their businesses well on both. You could potentially find prospective clients on Instagram that need Pinterest help.
List Your Services on Freelance Marketplaces Like Fiverr
When we first started out, a couple of our Pinning Pros tried offering Pinterest services like pin design on Fiverr. Truth be told it wasn't an all out effort so we can't speak to the effectiveness of doing so. However, there are a lot of people offering specific Pinterest services (i.e., bulk pin design) on Fiverr who are doing well, judging by their reviews. It's worth a try to see if you can get a few folks who order to convert to monthly clients.
Use Word Of Mouth To Get More Pinterest Manager Client Leads
Yep, good old word of mouth can still be effective. Tell your family, friends, neighbors, other parents at your kids school what you do and that you're looking to take on more clients. Prepare a little "elevator speech" if they ask more so you can quickly explain why someone would hire a Pinterest manager. Many people won't know unless they do some sort of online marketing. Print business cards if you think it makes sense to do so.
Test Paid Advertising
We have not used paid advertising for Pinning Pro services but do want to mention it because it can help attract clients. If you want to try running ads, it's super important to understand how and which platform would be the most effective for you. If you're thinking it makes sense to advertise your Pinterest account management services right on Pinterest, consider joining the Simple Pin Ads Society to learn the ins and outs so you don't end up spending a lot of money on ineffective ad campaigns.
Ask For Referrals
If you aren't already doing this with existing clients, start asking for referrals from clients who have been with you for a while. Most are happy to refer you to others if they're happy with your services and know you are looking to add more accounts. Consider giving them a small referral bonus if they refer someone who actually hires you.
Try Cold Pitching To Get More Pinterest Manager Client Leads
This is what we would consider a last-resort method. Cold pitching is totally a numbers game – for obvious reasons. When you're reaching out to people and neither of you know each other, it's a tough sell. So you have to reach out to a ton of people before getting a yes. That said, if you do your research well or, better yet, if you can hire someone to cold pitch for you, go for it. But honestly nearly all of the above methods are more likely to help you get Pinterest manager client leads with less work than going using a cold pitch method.
Wrapping Up Where To Get Pinterest Manager Client Leads
To recap, these are the tens ways you can try when it's time to add more Pinterest account management leads:
Create your own website or blog
Get listed in a Pinterest Virtual Assistant | Manager | Expert database
Join private Facebook Groups
Search on Pinterest
Look on Instagram
List your services on freelance marketplaces like Fiverr
Use word of mouth
Test paid advertising
Ask for referrals
Try cold pitching
Choose one or two and start there. Really try to work at it for a fair amount of time. In other words, none of these methods will bring client leads in without putting in some effort. We've tried nearly all of them and are now at a point where we prefer (and recommend) getting into one of the PVA or Pinterest manager programs or courses that also offer vetted client leads. If your budget allows it, you can skip a good deal of the legwork and go that route. On the other hand if you're still on a start up budget, you have eight other options to try!
Use these practical, time saving tips for Pinterest marketers to help manage your account efficiently and effectively to grow your business.
Tailwind has launched a Beta version of their much anticipated AI Pin Description Writer. They've changed its name a few times but currently it's called "Ghostwriter."
Pinterest is a secret weapon for many creators. Learn how you can use the power of Pinterest to drive traffic to your blog, store or website.