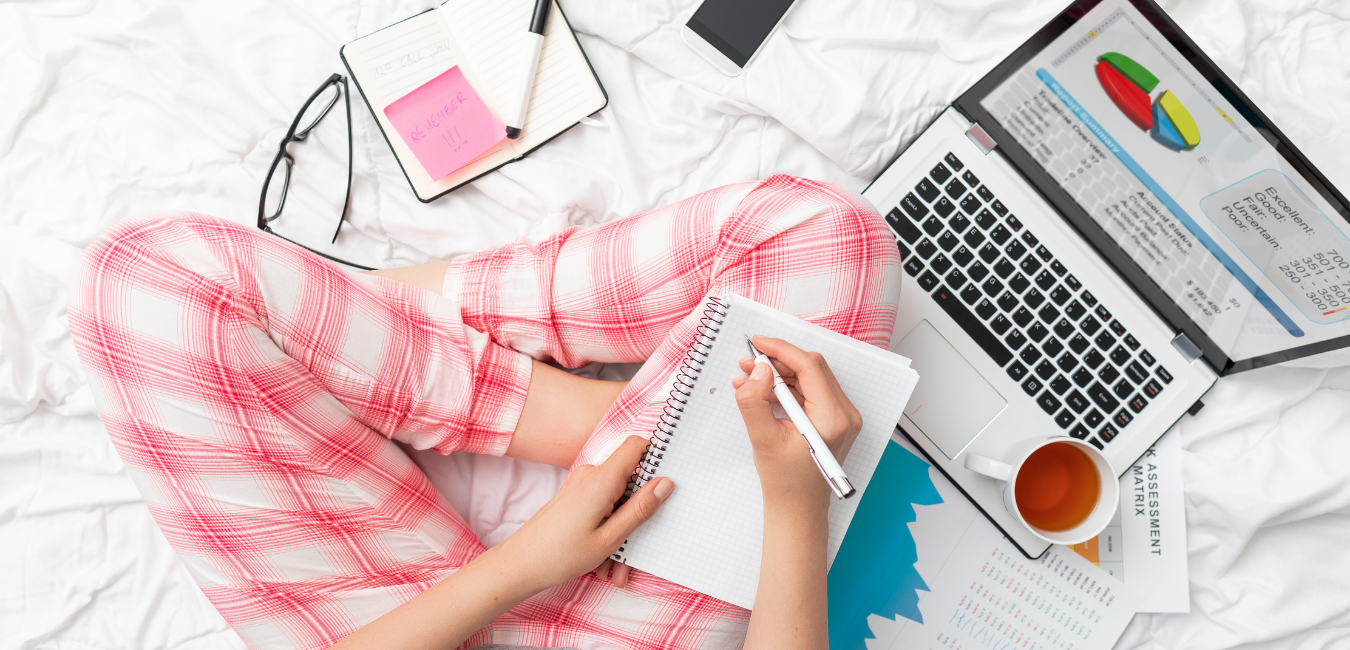 A Pinterest Virtual Assistant or Pinterest VA (or PVA) is someone who understands how to use Pinterest to market a business. A Pinterest Virtual Assistant helps bloggers and business owners (whether online or offline) manage their Pinterest account, create and schedule pins, rank in Pinterest search and ultimately drive traffic to their website, blog, email signup, products or services.
How Much Money Can a Pinterest Virtual Assistant Earn?
Income varies widely but can range from a few hundred to thousands of dollars monthly and can continue to increase, based on the time and effort you put into your PVA business. Your level of understanding of Pinterest, experience using it, marketing skills, the services you offer, whether you add multiple streams of income (i.e., sell affiliate products) on your site/blog, work for a solo blogger or a big brand, all play into how much income you can make. Pinterest Virtual Assistants and Pinterest Managers typically earn $20-$30/ hour when just starting out. Top Pinterest Strategists earn hundreds of dollars per hour – and more as they grow, add team members and scale their business. This takes time, of course, typically a few years, but Pinterest Management is definitely a lucrative field right now.
Affiliate Disclaimer: This post contains affiliate links where we earn a commission if you sign up through them. However this in no way affects our recommendation. We actually all use the products, services, and courses we recommend.
What Services Do Pinterest Virtual Assistants Offer?
Pinterest VAs and Managers do everything from…
Pinterest account setups
Pin design
Drafting text overlays for pins
Curating pins
The great thing is you can choose to offer only the services you enjoy. Or team up with others and offer the Pinterest management services you each enjoy and excel in.
Is a Pinterest Virtual Assistant Business Truly Mobile?
Yes, all you need to run a Pinterest Management business is a computer, internet and a mobile device. Normally, our team travels pretty extensively and we have no problem keeping up with our Pinterest business. As long as you have the tools you need, you can manage your business from anywhere. Pinterest Virtual Assistants / Managers who we've met online are from all over the world. Some choose to offer their services to local businesses, others work with bloggers and small online business owners, some work with big brands, digital product creators and every type of business in between.
Is There a Demand for Pinterest Virtual Assistants?
Absolutely! Most businesses could benefit from marketing their business on Pinterest. And because Pinterest management requires a fair amount of specialized skills, many businesses and bloggers outsource the management of their Pinterest accounts. All you have to do is target them as your audience and help them see how beneficial it would be for them to hire you to manage their Pinterest account.
What Do I Have to Do in Order to Become a Pinterest Virtual Assistant?
You'll need to learn and master some or all of the above services. And then learn how to find and reach those in need of your services. Become A Pinterest VA Today is the course we completed before starting PinningPro.com and recommend for anyone wanting to turn their Pinterest skills into a side hustle or business. Become a Pinterest VA teaches you how to start and run a Pinterest VA business. We've taken a lot of Pinterest courses… but this is the only course we know about that is tailored specifically toward people wanting to turn being a Pinterest Virtual Assistant into an actual business. You'll also need to learn a fair amount of the actual doing of Pinterest marketing as well. The best way to do that is to practice using your own account, or offer someone you know who runs a business, to manage and grow their Pinterest account for a low cost while you sharpen your skills.
What Does the "Become a Pinterest VA Today" Course Help With?
Kristin who developed and teaches the course, help students start a side hustle with a goal of having them earn an additional $1,000+ per month. After that, students can grow their business as much (or little) as they choose. The course is very comprehensive and covers nearly everything someone wanting to offer Pinterest services as a business needs to know. To date, over 3000 students have completed the course.
What is Included in Become a Pinterest VA Today?
4 comprehensive business building modules
Pinterest, Tailwind and Canva tech training

Pinterest advertising (promoted pins) training

Self-paced lessons and material that's available 24/7
Lifetime access to the program
Complimentary updates over time
How Long Does the Course Take to Complete?
It varies depending on how much time you have to devote to it. Some students make their way through the entire course in a month or two. Others take much longer. Because the membership is for as long as the course exists, you can refer back to lessons over and over as needed as well as learn from newly added lessons and material.
Investing In The Right Resource and Tools
Starting any online business requires some investment in tools, resources, etc. just as you would need to do to start an offline business (although typically it's much more affordable online!). The Become A Pinterest VA Today Course is really like getting a "business in a box" and it is an investment – for some. The great news is that the course can literally pay for itself with your first couple of clients.
We recognize that investing in business building resources while bootstrapping a side business is challenging for some of you. We've been there too. If that's your situation, but you love the idea of becoming a PVA, we encourage you to at least sign up for the free one hour workshop where Kristin walks you through all the ins and outs of the course and starting a PVA side hustle or business.
The Pinterest VA course only opens twice per year so you'll have time to think about it (unless you find out about an opening the day before!). When you attend the free workshop, you'll also be given a heads up on when the next opening is. In the meantime, you can decide if the course would be a good next step based on what you learn in the workshop.
BECOME A PINTEREST VA TODAY
OPEN ENROLLMENT IS CURRENTLY ONLY IN THE SPRING AND FALL
Register for a free training workshop to see if becoming a Pinterest VA is a good fit for you. After the workshop, you can get on the waitlist to be alerted to the next open enrollment dates.
Still not sure? Read 12 Reasons To Become A Pinterest Virtual Assistant (PVA) and see if this is the right career for you!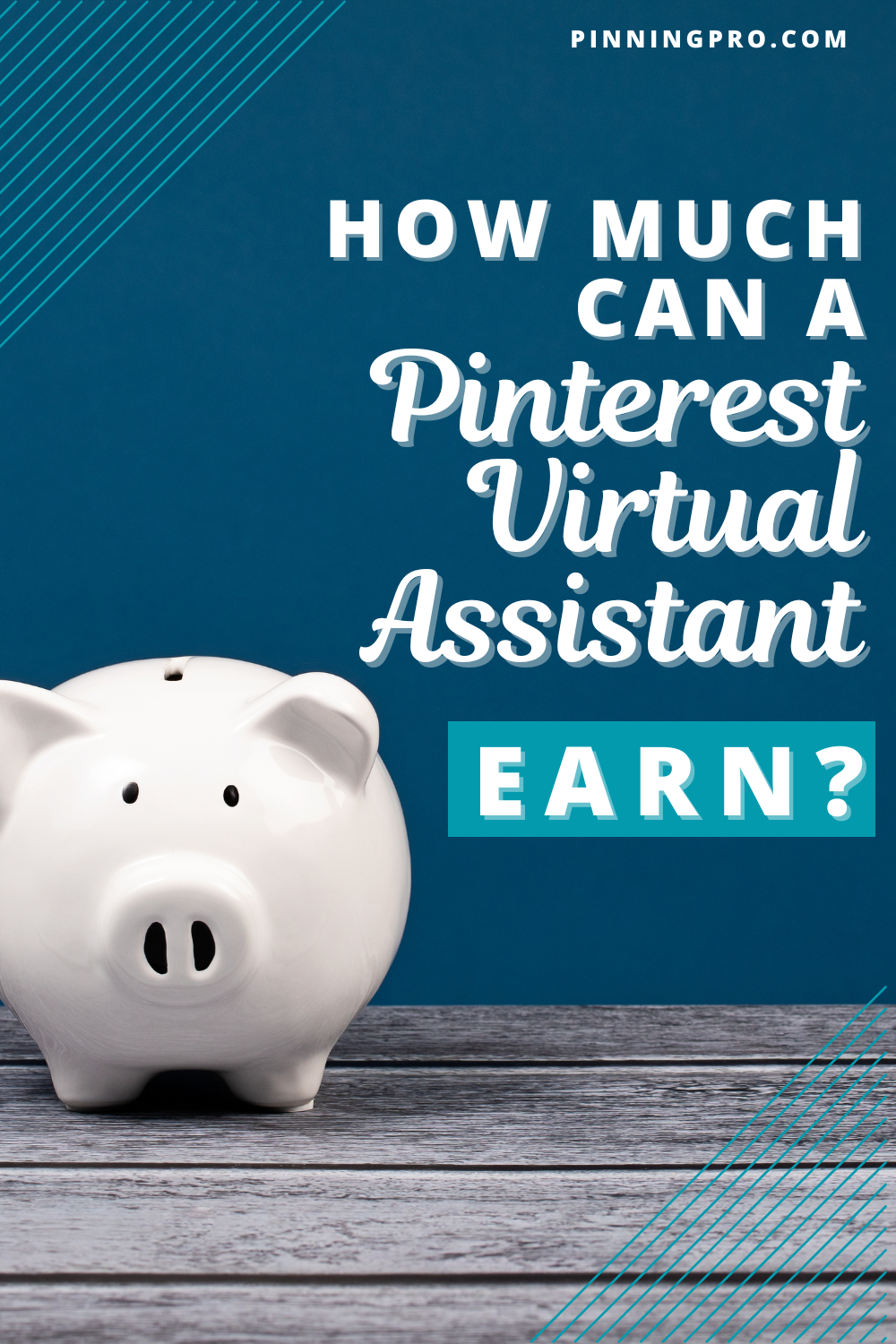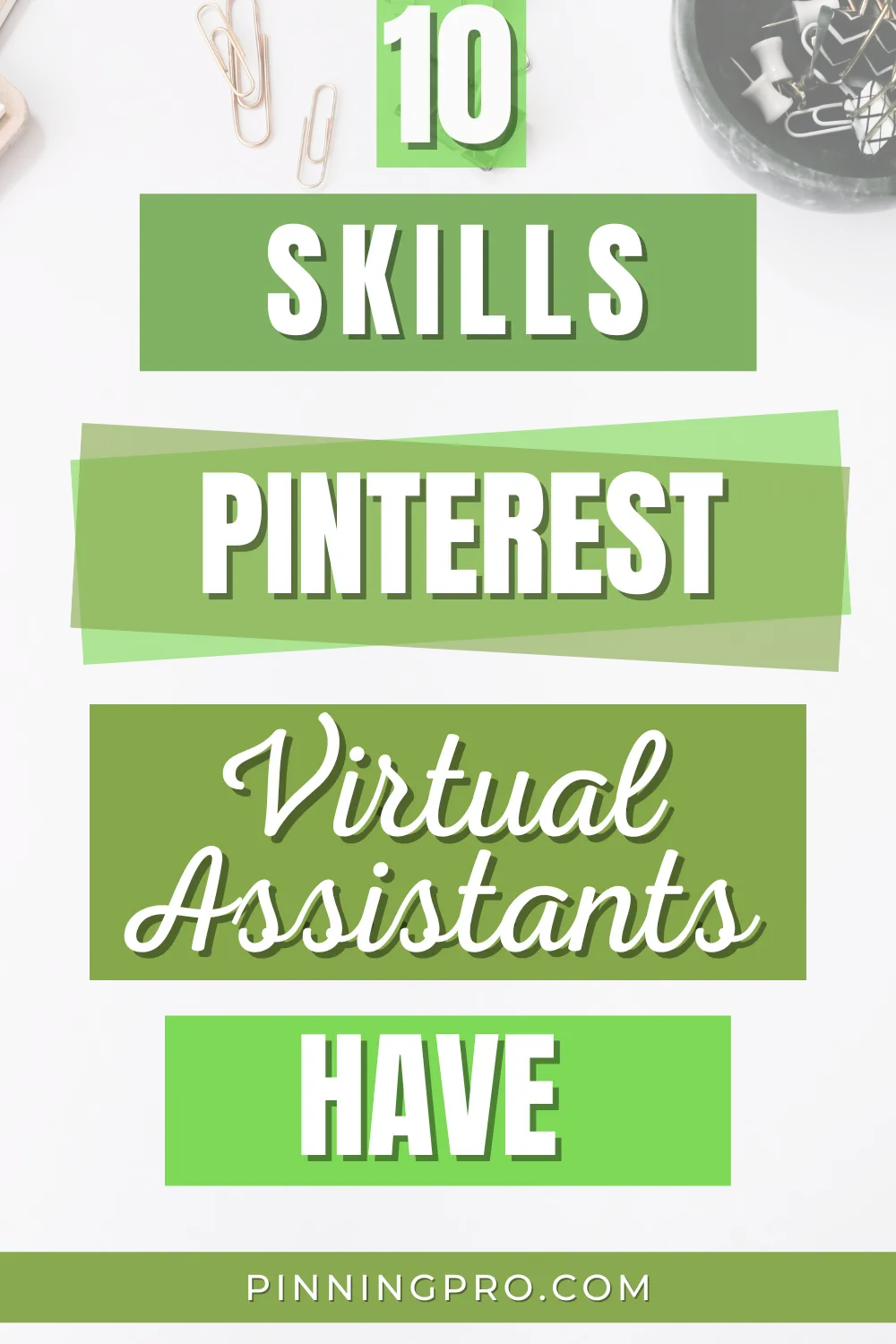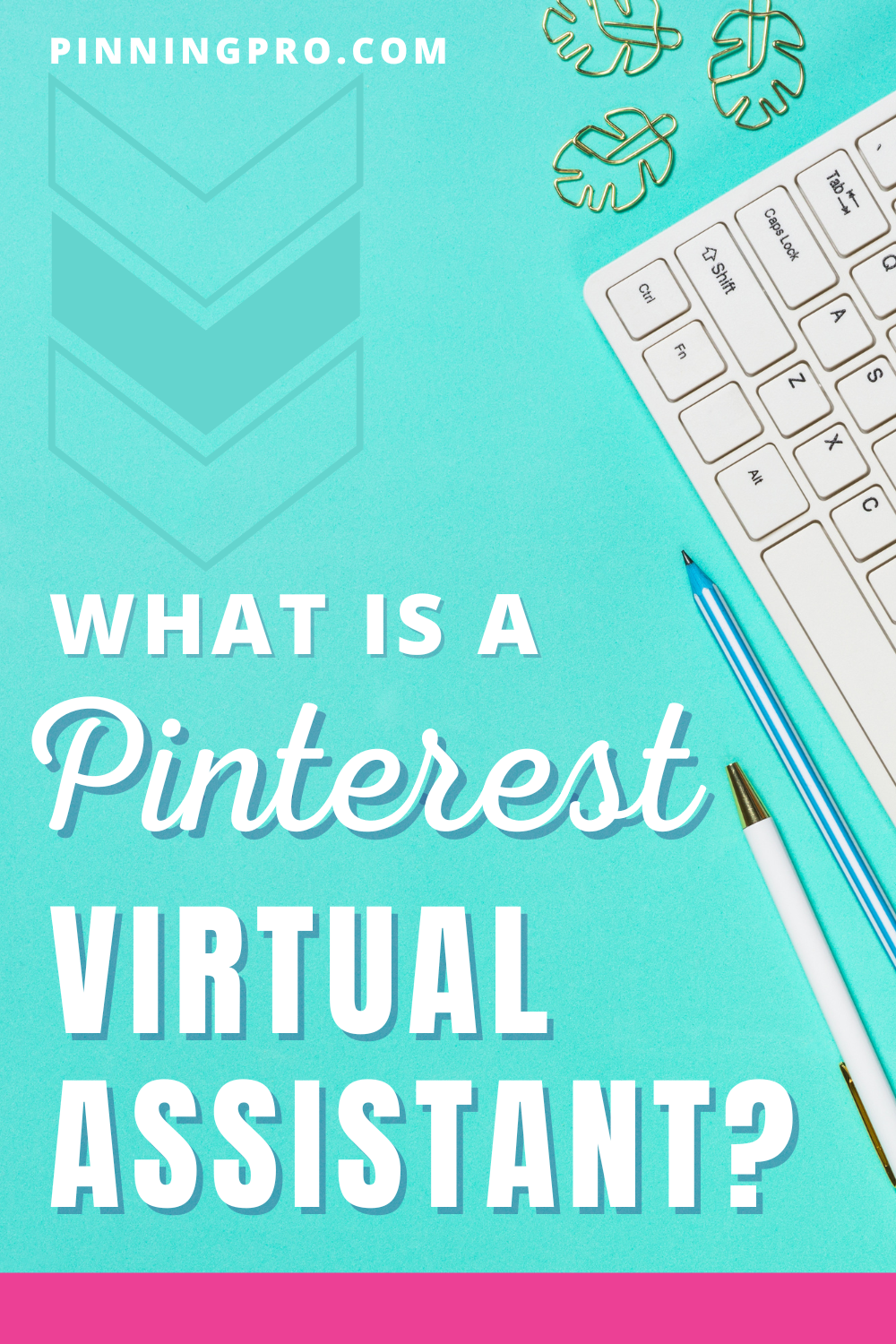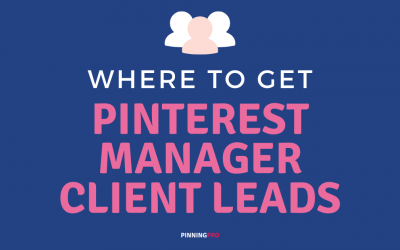 Managing Pinterest clients as a PVA or Manager can feel like "feast or famine." Let's explore different ways to keep the Pinterest Manager client leads pipeline flowing.
Use these practical, time saving tips for Pinterest marketers to help manage your account efficiently and effectively to grow your business.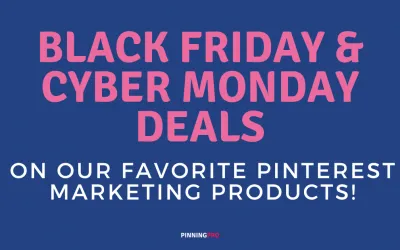 Take advantage of great savings with these Pinterest-related flash sales happening this holiday season.