Time Management and Your Pinterest Account
Looking for time saving tips for Pinterest marketers? Marketing a business on Pinterest often becomes more time consuming than we expect. And when anything feels like it's taking too much of our time, what happens? 
We might be tempted to take shortcuts, skip a few (important) tasks, reduce how much we pin, not pay attention to our analytics. 
– OR – 
We look for time saving tips that will help us market our account more efficiently and effectively. That's what this article is all about. 
There are dozens of tasks that need to be done frequently and consistently to grow a Pinterest account. These include:
developing a marketing strategy

setting up boards

uploading or scheduling pins

revising strategy based on analytics
And from these tasks, the most time consuming ones are… all of them! So let's start at the top. 
Affiliate Disclaimer: This post contains affiliate links where we earn a commission if you sign up through them. However this in no way affects our recommendation. We actually all use the products, services, and courses we recommend.
Developing a Pinterest Marketing Strategy
In order to develop a Pinterest marketing strategy you need to define why you are using the platform. What is your primary goal for marketing on Pinterest? Is it to increase traffic to your website or blog? Grow your email list? Sell products? 
Once you know your "why" for using Pinterest, develop a strategy or plan of action for how you are going to accomplish your goal(s). Your strategy will consist of a number of action steps including all of those listed in the bullet points above – only more defined. For example:
develop a marketing strategy (what we are doing)

do keyword research once per quarter

create 10 foundational boards 

write board descriptions

design 30 new pins per month

draft 30 pin descriptions

upload or schedule 30 pins

review analytics

revise strategy quarterly based on analytics

track everything in a spreadsheet
Keyword Research
In our Pinterest Keyword Research Tutorial, we walk you through several ways to go about researching your keywords. All of them are a rather time consuming manual process but provide important results in the form of a targeted list of keywords for your business. So the first of our time saving tips for Pinterest marketers is… to use Pin Inspector. 
With just a click or two, Pin Inspector brings back top keywords, trending searches, top converting content and the best performing ads directly on the Pinterest platform.
Create Foundational Boards
When you create a Pinterest Business Account, we recommend setting up 10 foundational boards. Keep these boards set to Secret until you have completed your keyword research and drafted board descriptions using 1 or 2 of your keywords. Add more boards over time as new themes, categories, topics or products emerge that relate to your business and your pins. 
Our time saving tips for Pinterest marketers with regards to creating boards is to use a spreadsheet. Track the board names, descriptions, dates published and notes. 
Plan Your Pins
Use Pinterest trends and interest targeting categories that are related to the content you publish as you start planning out your pins. The Pinterest Trends Pin Planner includes 12 months of keywords to pin for each month, interest targeting categories for the month as well as monthly events, trends, seasons and holidays. 
Ideally you want to pin themed content at least a month in advance of specific holidays, events and seasons so the Pinterest algorithm has the time to rank them. The Pin Planner keeps all the moving parts of monthly pin planning super organized and easy to track. 
Design Pins
How many pins you'll initially design each month will depend on several variables:
how much design experience you have 

how much time it takes you to design pins

the tools you use

if you use templates

what type of pins you'll create (static, video, idea, product)

whether you have a way to source images
Learn how to create beautiful Pinterest pins here.
Our time saving tips for Pinterest marketers for pin design is to try out some AI tools like Tailwind Create or Pin Generator. Although different from each other, both use artificial intelligence to create numerous pins fast. You'll still need to edit and tweak a bit but using an AI pin design tool can save you loads of time. 
Draft Pin Descriptions
Drafting pin descriptions is one of the most time consuming tasks in any Pinterest marketing plan. Once you have a list of keywords and the content identified where the pin will lead to, you'll need to draft a 1 – 500 character long description so readers know what to expect if they click through the pin. This can take anywhere from 1- 5 minutes each depending on how experienced you are at writing pin descriptions. That is until recently. Here are 3 time saving tips for Pinterest marketers who write pin descriptions:
Pin Description Writing Prompts
Tailwind's Ghostwriter
Pin Generator's Description Capturer
Each of these tools will speed up pin description writing tremendously. 
Upload or Schedule Pins
There are several ways to publish your pins on Pinterest. 
1) Upload them to the platform from a website or blog using a browser extension (Pinterest and Tailwind each have their own browser extension)
2) Upload them directly to Pinterest (click "Create Pin")
3) Schedule them in Pinterest, Tailwind or another approved pin scheduling app
Uploading pins is done one pin at a time. Creating your pins and scheduling them all in one app will save you a ton of time. Both can be done on Pinterest or in Tailwind. However, on Pinterest, you can only schedule pins out for the next 2 weeks (at the time of this writing). In Tailwind you can schedule pins much further out. 
One of the best time saving tips for Pinterest marketers then is to use a pin scheduler, preferably using a platform where you can also design your pins. 
Review Analytics
The primary analytics you'll want to review are Pinterest Analytics and Google Analytics. If you use Tailwind, navigate to Insights for more data. 
Review our Analytics Tutorial to determine what content is resonating with your audience. Key metrics include impressions, click throughs and saves. Spend some time each month of quarter studying your analytics and writing down what to do more or less of, based on what you find. 
Your analytics are vital to continued growth. Record your most important metrics in a spreadsheet so you can easily see trends in your marketing strategy over time. 
Track Your Pins
Track your pins in our new Pinterest pin tracker spreadsheet. Organize your keywords, text overlays and descriptions. Keep track of which pins were saved to what boards along with the date. Monitor and analyze your Pinterest growth. Take action with consistent pinning (a key to getting traffic and sales). Tracking everything in a multi-tabbed spreadsheet is the easiest way to track your pin creation, saving time and frustration.
Wrapping Up Time Saving Tips For Pinterest Marketers
And there you have it, five time saving tips for Pinterest marketers. Start with one and continue to build these tips into your overall account management. It won't be long and you'll notice a big reduction in the time you need to spend growing traffic, leads and sales with Pinterest. 
The more saves your pins get the more they will be served up to other audiences looking for related information on Pinterest.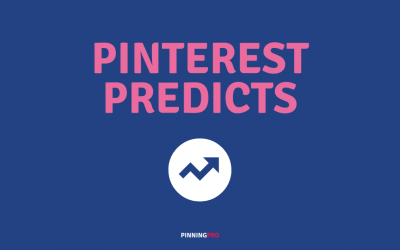 Pinterest Predicts research is based on in-depth search data and extensive analysis of user behavior and engagement. See what they're saying about 2023.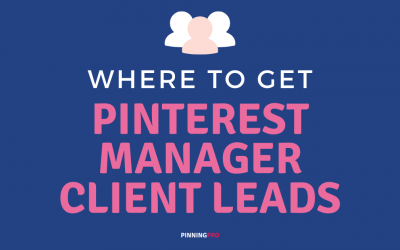 Managing Pinterest clients as a PVA or Manager can feel like "feast or famine." Let's explore different ways to keep the Pinterest Manager client leads pipeline flowing.