Wondering what the Pinterest Trends Tool is? We sure were! At first, we thought Pinterest was simply announcing their annual Top 100 Trends Report. This report, by the way, is super useful for businesses that are planning Pinterest marketing strategies for the coming year.
This is a graph based tool that shows real-time trends and keyword search popularity on Pinterest (US, UK, Canada). You'll be able to see the top search terms from the last 12 months, and which months those keywords trend up (or down) on Pinterest. This should help give you a lot more insight into what content is actually popular on Pinterest, and when.
Pinterest is unique from other popular platforms because it's a place where people go to dream, plan, be inspired and discover new things to do or try. That means Pinterest has incredible amounts of data that provide insights into what is increasing in popularity, what interests are hot and what products support those interests. Businesses can now learn from these insights and respond to them within their own niche by tailoring their Pinterest marketing strategies to meet the actual user preferences with their content and products.
The best way to understand the potential power of the new Pinterest Trends tool is to try it. Here's a step-by-step example on how to use it…
How To Use Pinterest Trends Tool
On the top left side of your Pinterest account, click the dropdown arrow next to "Analytics."
Choose Trends and you'll be taken to the Tool. Alternatively, simply enter the URL…
Then continue on the "Enter a search term – "
Enter a search term – in this case, we entered "dogs" If you enter a different term as you follow along and nothing comes up, try another related term. Pinterest continually adds new terms to the tool so if you are not happy with the results you are getting, try again in a week or two.
As you enter a keyword, notice the autocomplete suggestions that appear. These are much like the autocomplete suggestions we see when using Google. These suggestions are from real searches of trending terms that happen on Pinterest, which are relevant to the keywords you entered.
After entering a term, you're presented with a graph:
Beneath the graph (which we'll come back to in a sec) you'll see "Related terms."
Click on up to 3 of these related terms and Pinterest graphs them for you so you can compare 2, 3 or 4 related terms to your original keyword (term). Much like on Pinterest's guided search, the related terms shown here go from left to right – most searched presented first on the left, to less frequently searched as you move right.
"Searches over time" shows data points that compare the search volumes of the term you entered to all other searches during that week.
The results are then tabulated from 0 to 100 to compare the relative volume of each term. Huh wha…? No worries, all this means is that it's based on the popularity of that search term week over week with 100 representing the most popular search term during that time. In other words, the vertical line represents a sort of scale of popularity and the bottom of the graph shows date ranges.
Hover over any line on the graph to see actual number comparisons. In our example "dogs" was searched for much more often than "Pets" every single month. This could indicate that people were searching for dogs – rather than other kinds of animals that could be a pet.
And finally check out Popular Pins for the term you entered.
In our example, pins showing various kinds of terms related to dogs come up. What can we learn from these? Click through and study them. Think about their text overlays, descriptions, use of colors and fonts. What do you like about them? Is there anything your pins about this term could be improved based on what you learn?
Affiliate Disclaimer: This post contains affiliate links where we earn a commission if you sign up through them. However this in no way affects our recommendation. We actually all use the products, services, and courses we recommend.
Ways To Use Pinterest Trends Results
If you are using the Tailwind App, you can use this information as you schedule. For keywords, you enter that tend to have a consistent demand all year, schedule your related content all year as well. For terms that trend up during certain seasons (i.e., Christmas) create well-timed intervals or seasonal loops if you use the SmartLoops feature, based on when those keyword terms trend up (typically at least a month in advance of a holiday or the start of a season).
The Pinterest Trends Tool can also help you when naming boards, drafting board descriptions, pin text overlays, pin titles and pin descriptions.
The Pinterest Trends Tool also includes…
Surging trends
Trending ideas across Pinterest's most popular categories
Related trends (trends related to your original search)
And don't miss the link at the bottom of the Trends tool that goes to Pinterest Predicts. This takes you to all of the wildly accurate predictions Pinterest makes each year. There's always fascinating info to be found there. Learn more about Pinterest Predicts. 
Keep track of the events and special occasions you need to pin for throughout the year with the Pinterest Trends Pin Planner. Get 12 months of content ideas, keyword suggestions, interest targeting categories, best resources list and analytics tracking all in one easy-to-use spreadsheet.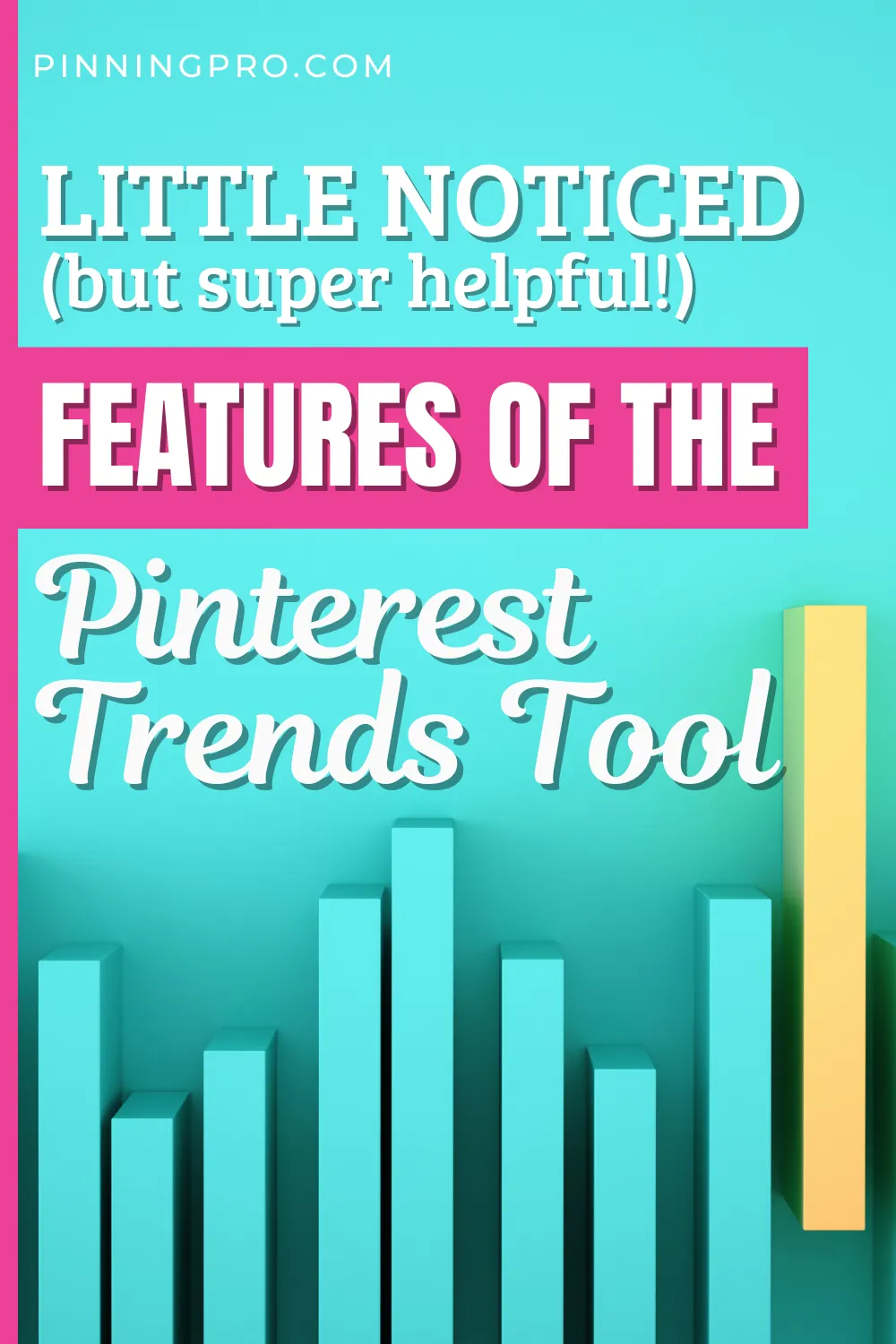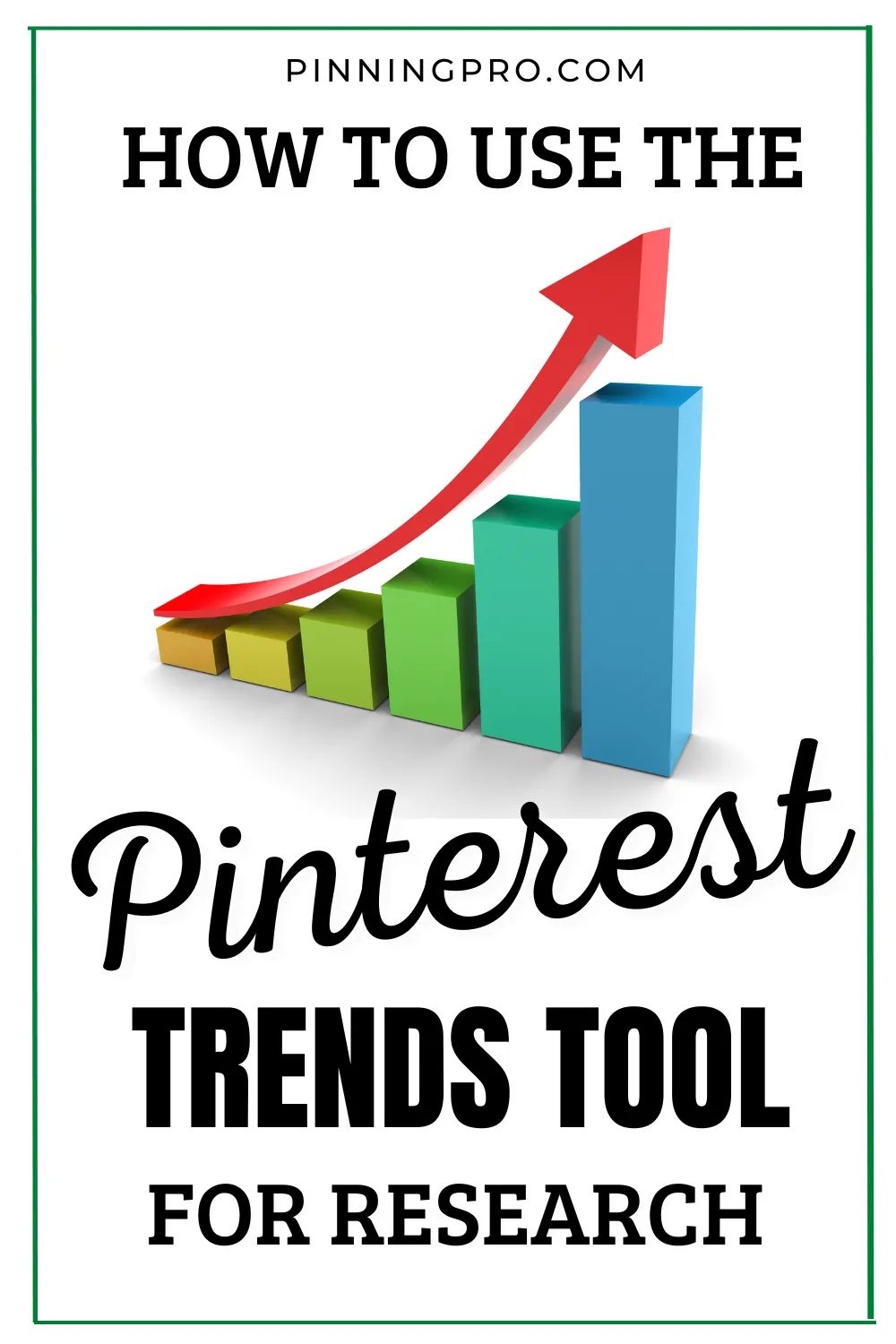 The more saves your pins get the more they will be served up to other audiences looking for related information on Pinterest.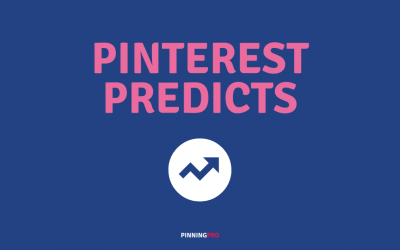 Pinterest Predicts research is based on in-depth search data and extensive analysis of user behavior and engagement. See what they're saying about 2023.
Use these practical, time saving tips for Pinterest marketers to help manage your account efficiently and effectively to grow your business.