The Best Pinterest Marketing Apps for Your Business
There's a Pinterest app for the iPhone / iPad and there's another Pinterest app for Android mobile devices. There is no cost to download and use these Pinterest apps.
Below are Pinterest marketing apps to help you promote your business on Pinterest. Let's talk about some of the best ones out there that will help you save time and market your business smarter on the platform.
Affiliate Disclaimer: This post contains affiliate links where we earn a commission if you sign up through them. However this in no way affects our recommendation. We actually all use the products, services, and courses we recommend.?
Apps for Scheduling Pins
The Tailwind App – with this app you can design, schedule and optimize your Pinterest (and IG or FB) marketing all in one app. Tailwind recently added a module called "Create." It's is basically a pin graphic design app within the app.
Using Tailwind, you can save time by scheduling your pins in batches to Pinterest in advance. Consistency is one of the most important pieces to a winning Pinterest marketing strategy. Tailwind's SmartSchedule helps you stay consistent by informing you of the best time to post for your specific audience. Use Tailwind's analytics along with Pinterest's analytics to review how your account is doing and adjust your strategy as needed.
Tailwind has a "Free Forever" option which includes one profile for Pinterest (and IG and FB), 20 posts and 20 designs per month, 5 Communities and analytics. The free plan could be enough for your needs. But if you find you'd prefer to make more posts and designs, the next plan is around $10/month. And of course there are more robust plans available if needed.
Pinterest Marketing Apps for Designing Pins
The Canva app is a popular DIY graphic design and publishing app. With Canva, you can create standard Pinterest pins, video pins and idea pins (along with a myriad of other visual content). Canva has thousands of pin templates and stock photos, allowing you to be as creative as you like all within the app. You'll also be able to stay organized using Canva's folder system. Keep improving your design skills by watching their numerous how-to tutorials and courses.
Canva has a free plan which includes thousands of templates, photos and graphics as well as 5GB of cloud storage.
Note: Our Pinning Pro designers found the free version of Canva met all of our design needs for 3 years before we needed to upgrade.
If you would like a more robust account that includes unlimited access to premium tools and content, branding kits, organizational tools, image resizing capability, 100 GB of cloud storage and the ability to schedule right from the app, upgrade to their Pro plan for under $15 per month.
Pinterest Marketing Apps for Keyword Research
The Pin Inspector app (technically software) brings back top popular keywords from the auto suggest in the Pinterest search bar. Currently there are several data extraction tools included in Pin Inspector. There are keyword and trend generators as well as pin, pinner and board analyzers.
The Pin Inspector app also brings back search volume, best performing ads, cost per click and other useful competitor data. Once you have this kind of detailed keyword data, you can use it to SEO your pin text overlays, titles, descriptions, boards and even your Pinterest profile.
Pin Inspector is a paid Pinterest marketing app / software. Occasionally, the developer offers a discount code so keep an eye out for that if you are interested in the tool.
There are many Pinterest marketing apps available these days, some better than others. None of them do "all the things" you need to do in your Pinterest marketing so you'll likely need several. Most apps offer free versions and in our experience they often include enough to get started with while you're growing your Pinterest account. You'll know if and when it's time to upgrade.
More apps will be added to this Pinterest marketing apps page, but for now, we've featured two long standing ones (Tailwind and Canva) and Pin Inspector because it's the only legit Pinterest keyword research tool that's currently available.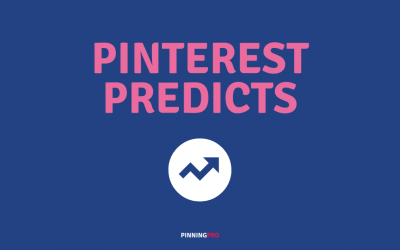 Pinterest Predicts research is based on in-depth search data and extensive analysis of user behavior and engagement. See what they're saying about 2023.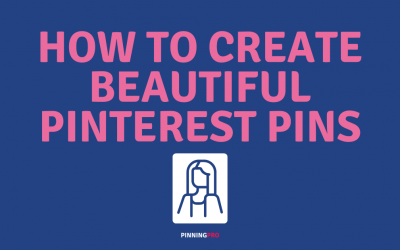 Pinterest is alllll about the pins. Every pin includes an image (or video), text overlay (not required but the majority of pins have one), a title, description and a link to your website, blog or online store.
Tailwind has launched a Beta version of their much anticipated AI Pin Description Writer. They've changed its name a few times but currently it's called "Ghostwriter."