Tips on Writing Descriptions on Pinterest Boards
Before you start drafting Pinterest board descriptions, or for that matter even naming your boards, it's important to understand Pinterest is a search and discovery platform. That fact alone makes it all the more important to write board descriptions (and pin descriptions) with keywords people actually use when they search. Be sure and check out our guide on how to do keyword research first. 
Once you have your list of keywords that people are searching for on Pinterest, it's time to name your boards and draft your board descriptions.
Naming Your Boards
While it can be tempting to use fun or trendy words, they aren't going to help your boards come up in Pinterest's search. Actual searched for keywords will.
So let's say you have a blog about home organizing. Your keyword list shows that "how to organize kids rooms" is a highly searched for term. Name your board "How To Organize Kids Rooms" rather than something cutesy like "Kid Room Klutter." No one will search for that on Pinterest.
Interest Targeting
Pinterest's algorithm uses machine learning to help it categorize pins and boards. Marketers used to be able to choose very general categories for their boards (see screenshot below) but Pinterest removed them, likely because they were ignored or they were too general. 
So our goal is to determine what interest category Pinterest is assigning our pins and boards to, and then use those exact category names as our board names and in board descriptions. Interest Targeting is a bit more technical and takes some extra upfront work but will pay off in the long run because pins and boards will be ranked for the right keyword (and related) searches. 
Learn how to do Interest Targeting in the popular Scheduling Shortcuts course. 
Drafting Your Board Description
So it's time to draft your Pinterest board description. You'll want to include the same keyword (phrase) you used to name your board. Or at least one very close to it. 
Draft your description using your main keyword phrase and variations of it while making it sound natural. Have you seen spammy sounding board descriptions on Pinterest or boards with numerous keywords spaced with a vertical bar between them? Consequently, using those kinds of methods can negatively affect you. Avoid using either of these methods. Your goal when doing anything on Pinterest is to be authentic.
Begin Writing
So what's your goal for a Pinterest board named "How To Organize Kids Rooms"? Most likely to help moms and dads find beautiful, relevant pins that lead to high value, helpful articles for organizing their kid's rooms – and possibly even getting them involved in the process.
Note: Pinterest board descriptions allow for a maximum of 500 characters. You do not need to make all board descriptions that long. Use the "keep it authentic" rule and write only as much as is needed to explain what each board is about.
Here is an example of a natural-sounding Pinterest board description for our example keyword phrase…
Pinterest Board Description
As you read the board description, you'll notice that the main keyword phrase is at the very beginning of it. Then, related words like "straighten" and "tidy" are used. Additionally, words associated with organizing such as "baskets", "shelves", "bins" and "contain" are used to show the reader that your board will include suggestions for solving their organizational challenges. And the last sentence elaborates just a little more and includes some light humor to show that you have some personality.
SEO / Keywording
Writing Pinterest board descriptions (as well as pin descriptions) this way is often referred to as "SEO-ing" or "keywording" on Pinterest. SEO is an acronym for Search Engine Optimization. It basically means you write content with the goal of getting targeted traffic to a website or blog from Google or another search engine's organic rankings. Since Pinterest is also a search engine, implementing SEO techniques helps you get your pins and boards ranking in Pinterest Search for the topics you want to be found for.
SEO-ing / keywording on Pinterest is far less complicated than doing Search Engine Optimization for ranking on Google. SEO-ing is not a way to trick the algorithm but a researched, authentic way to attract the right people who need your content and help them find it easily.
If you're looking for a robust Pinterest keyword research tool that gets search volume, cost-per-click, and competition data quickly, check out the new Pin Inspector App. Note: Pin Inspector is approved by Pinterest.
When you add new boards, always make sure to add helpful, well-keyworded board descriptions so your boards will be found in Search. It's also a good idea to review your board descriptions periodically to be sure they are targeting the right keywords. You can do this as part of your annual Pinterest account audit.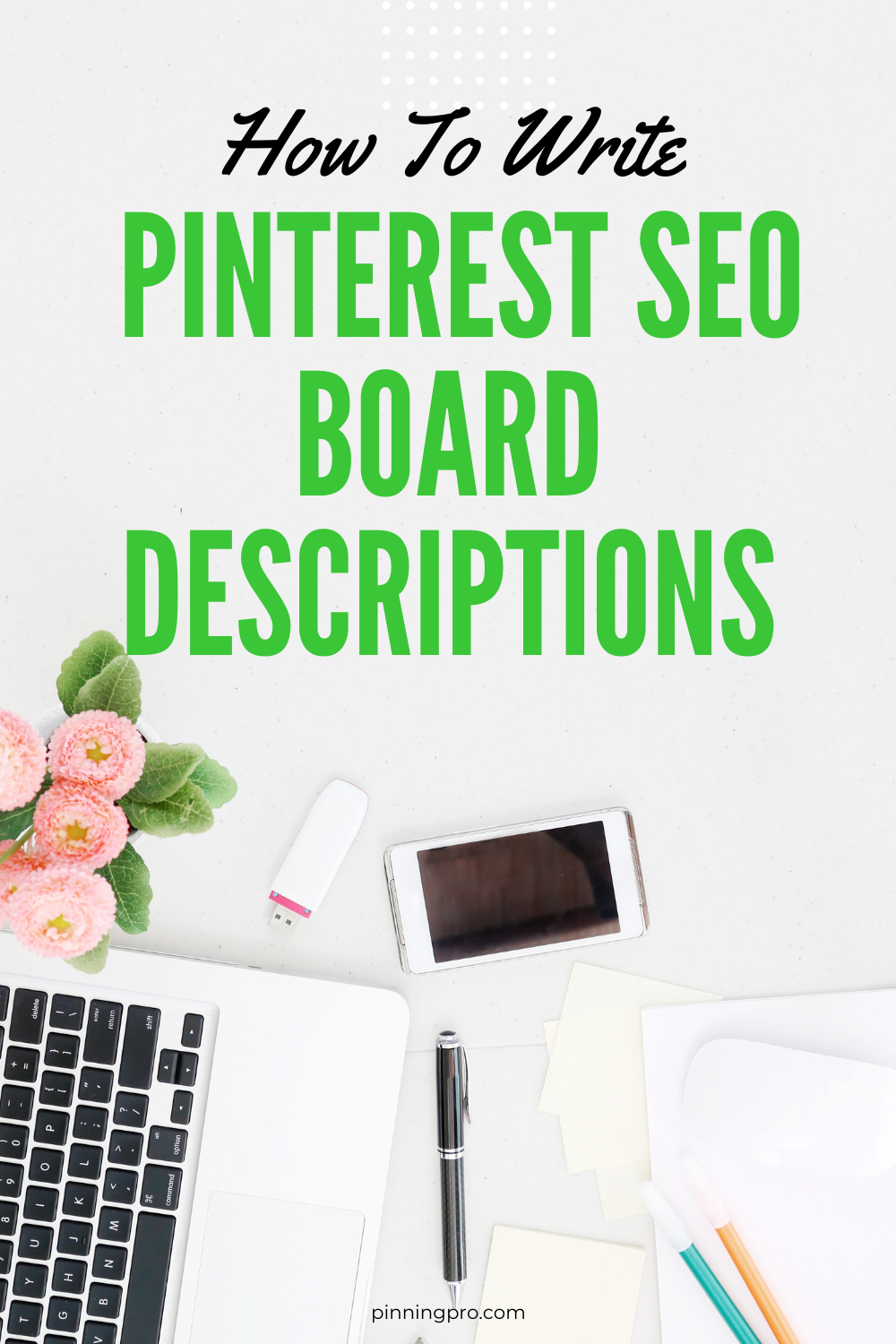 Pinterest is a secret weapon for many creators. Learn how you can use the power of Pinterest to drive traffic to your blog, store or website.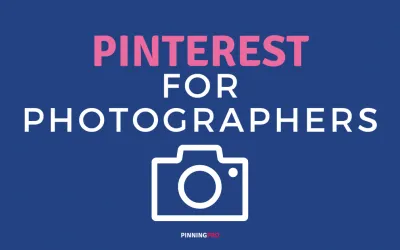 If you have a photography business, Pinterest can be a game changer. Learn strategies to take your business up a notch.
Lately, Pinterest is all about "fresh" pins. Learn what that means and how you can use that knowledge to your benefit and drive even more traffic to your site.