How to Analyze Your Pinterest Boards
It's important to review and clean up Pinterest boards periodically to get the best results from your marketing strategy. Consider cleaning up your boards:
once or twice a year

when restarting with Pinterest after taking a break

when the focus of your blog or business has changed

when you've upgraded from a personal to a business account
If you have a ton of Pinterest boards to clean up it can feel overwhelming but here's how to prioritize…
Go to your Pinterest analytics
Overview
Date Range – set to the last 90 days
Claimed account – choose the site or blog URL
Next, go to…
Device – all
Source – your pins
Format – all
Look at top boards sorted by Outbound Clicks. Be sure to scroll using the arrow on the right.
Write down the top 10 – 20 top boards with the most outbound clicks. You can even do this on a spreadsheet. When you clean up Pinterest boards the next time, you'll be able to quickly compare what boards consistently do well. 
Return to top boards and this time sort by Saves.
Note any boards that are different than those that are top boards when sorted by outbound clicks.
Now you have your starting list for cleaning up Pinterest boards!
Head over to your Pinterest account profile and click on Saved (we honestly do not understand why the boards page is named "Saved" but Pinterest must have their reasons
).
It's time to do the clean up!
Click on the first board on your list.
Does the title include a keyword you want to be found for in search? If not, is there a way to add it and have the title still sound natural? Or would it be better to create a new board addressing a variation of this board?
Tip – enter the keyword into the search bar then choose "Boards" from the dropdown menu. Get board naming ideas from these results.
Now, review the board description checking to be sure it's well keyworded and reads naturally. If not, edit and save.
Next, look through pins on the board.
Are they relevant to the board's topic?
If not, move these pins to a more relevant board or to a secret board. No need to delete pins entirely. 
All good? Repeat with the next board and so on. 
Do A Fast Clean Up The Rest Of Your Boards
Now, look through the titles of the rest of your boards (if you have more than 20).
Are there boards that are no longer relevant? Or maybe about a discontinued product, course, service or launch? Move them to secret.
Are there gaps in your boards? Meaning do you need to create some new boards to address topics that are important to your business? For now, write those ideas down. We don't want to get sidetracked from cleaning up Pinterest boards.
Affiliate Disclaimer: This post contains affiliate links where we earn a commission if you sign up through them. However this in no way affects our recommendation. We actually all use the products, services, and courses we recommend.
Clean Up Group Boards
Cleaning up group boards is not really in your control unless you are the owner of them. Start with the boards you manage and review your metrics for them in Tailwind Board Insights.
Check to see if they are sending clicks, getting saves and other types of engagement. If a group board you started is no longer benefiting you (and others) it might have run its course. Time to archive.
Do group boards you are part of (but don't own/manage) still make sense for your niche? Again look at your Tailwind Board Insights to see how these boards are performing. If they haven't sent much traffic in the past 3 months, it might be time to leave the board.
NOTE: New group boards are created and older group boards are archived all the time. It's totally fine to leave a group board if it's no longer benefiting your business. There are plenty more to choose from if you want to join more. Or consider joining some Tailwind Communities instead. 
How To Present Your Boards
There is no hard and fast rule for what order boards should be presented when cleaning up Pinterest boards. But here are a few tips…
Boards can be moved just by dragging and dropping (when you are on desktop).
Some businesses put their brand board first so it's the very first board people see when they visit their Pinterest profile. If you don't have a brand board (a board with only your pins), you can make one while you are cleaning up Pinterest boards and schedule pins from your site or blog to start going to it right away.
Put the boards with the most clicks and saves next (those you identified above).
After these, put boards about specific products and services you sell or provide.
Seasonal boards can follow those and finally, group boards should be the last boards displayed.
Or simply look for the icon on the left of your boards and choose to sort by
A to Z

Last Saved to

Custom
Wrapping Up
Cleaning up Pinterest boards is important for creating a branded, highly targeted Pinterest profile, one where anyone who visits will understand right away what your business is and can do for them. Additionally, the Pinterest algorithm looks at the boards you have on your profile so you want them to make sense for your business.
Once you clean up your boards, continue to be intentional about what boards you pin which pins to and you won't have to clean up your Pinterest boards again for a long time!
The more saves your pins get the more they will be served up to other audiences looking for related information on Pinterest.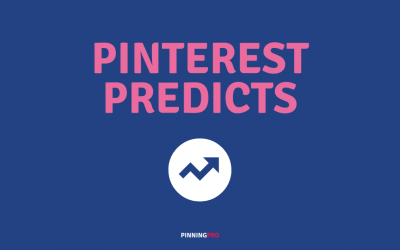 Pinterest Predicts research is based on in-depth search data and extensive analysis of user behavior and engagement. See what they're saying about 2023.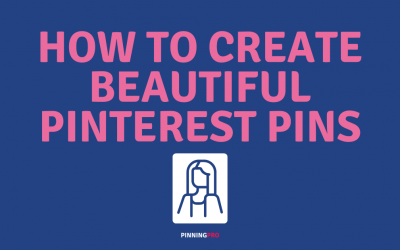 Pinterest is alllll about the pins. Every pin includes an image (or video), text overlay (not required but the majority of pins have one), a title, description and a link to your website, blog or online store.